 The West of England Initiative is governed by the Bristol Chambers of Commerce and Initiative Board (BCCI), a not-for-profit organisation. I'm very lucky to be working with some phenomenal leaders in the West of England on it. Our board members are drawn from our membership and strategic partners.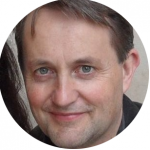 John Chaplin
Director of External Affairs & Special Projects, Bristol Port
As the Port's Director with responsibility for External Affairs and Special Projects, his role involves engaging with customers and stakeholders and coordinating internal and external resources to deliver schemes through collaborative working.
John brings his 25 years of experience in successful project delivery and leadership of multidisciplinary teams to our boardroom and has also played a leading role in implementing the Port's modern slavery strategy.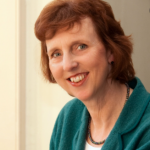 Caroline Duckworth
Treasurer, The Society of Merchant Venturers
Caroline and I actually met many years before her current role as the first female Treasurer of the Merchant Venturers' Society, when I was given a scholarship to go on a Common Purpose leadership programme. Caroline has the patience that enables her to move mountains. She is careful and precise, with a deep understanding of what it takes to achieve change.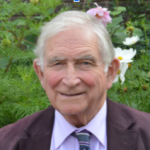 Bob Durie OBE FRICS
Director, Duries Chartered Surveyors
Bob is not only one of the Chamber's longest-serving Presidents but also one of the most driven and passionate. A font of wisdom and fun to work with. Bob's commercial experience in strategic land, complex commercial and residential property situations blend in with his social conscience through his charitable commitments to make him a powerful force for good in Bristol. Also, he knows how to party!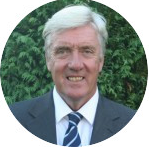 Ian Bell
Chief Executive – Bath Chamber of Commerce & Initiative in Bath & North East Somerset
As one of the Directors of the BANES Chamber of Commerce and Initiative Ian brings the Bath business perspective to the table but also feeds into region-wide strategy.
After reading Modern History at Balliol College in Oxford, Ian trained as a journalist with a career that led him to be a producer, news editor and programme organiser at the BBC for 20 years. A seasoned media veteran, Ian has been a vocal champion for businesses in BANES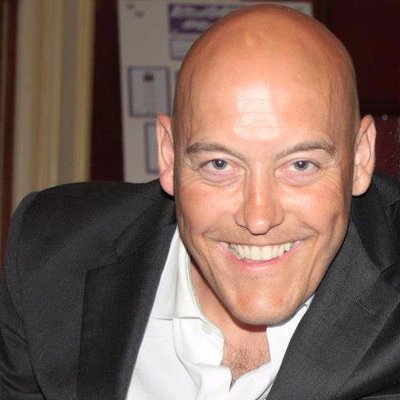 Kelvin Blake
South West Regional Board Member, BT PLC
Kelvin and I first worked together as part of the cross-party Yes to Mayors referendum campaign for a democratically elected mayor in Bristol. He understands the political landscape locally and nationally, and also brings with him his experience in telecommunications via his regional role with BT. Kelvin has a huge social conscience and serves on various NHS-related boards and also as a trustee to Second Step which addresses homelessness and mental health.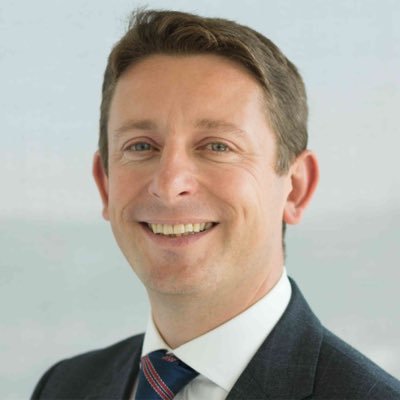 Richard Bonner
Chair, West of England Local Enterprise Partnership, ARCADIS Director
Richard was in the President role before me, leading us through some very difficult times. Brexit and the pandemic broke on his watch and his steering was steadfast and solid throughout. Highly strategic and probably one of the most patient and diplomatic professionals I've had the pleasure of working with, Richard continues to contribute his experience and insight via his new role as Chairman of the West of England Local Enterprise Partnership. He's a tough act to follow.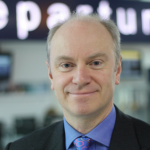 David Lees
CEO, Bristol Airport
David has been our connection to the asset and strategic partner that Bristol Airport has been in the West of England for many years. These are challenging times for all airports given the climate, and Dave being passionate about clean aviation makes him an easy person to have those difficult conversations with. His background in transport and planning also enables him to see and contribute to the bigger picture we have of the West of England via our 2050 vision.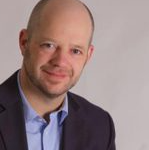 Barra Mac Ruairi
Chief Property Officer, University of Bristol
I got to know Barra when he was Strategic Director of Place at Bristol City Council in 2015/16. He has carried his passion and commitment to the city through all his roles and remains dedicated to ensuring that our vision supports the urban development needed to ensure our region is resilient in the challenging times to come.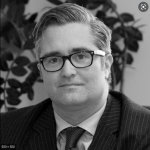 Simon Prescott
Partner, Barton Willmore
Simon has been a Partner at Barton Willmore since 2009, one of the largest employers of town planners in the UK. With over 20 years experience working in the private sector as a planning consultant. He represents some of the largest housebuilders in the area, attends examinations in public and has been a witness at inquiries. He inputs into all matters relating to housing and planning to ensure that a balanced business view feeds into all consultations that affect the sustainable growth of the region.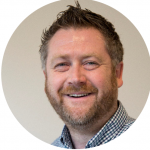 Jonathan Foster-Clark
Senior Transport Strategy Advisor, Atkins
Jonathan provides strategic advice to local government, Combined Authorities, Sub-National Transport Bodies and other agencies on transport and infrastructure issues. His expertise in transport, connectivity, sustainable economic growth, and net zero transport policy are all vital in informing the Initiative's responses in the development of transport strategies for our city region.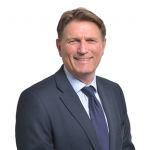 Kevin Gibbs
Senior Counsel, Head of Strategic Planning, Womble Bond Dickinson
Kevin provides our board with diligent counsel on all matters relating to planning, infrastructure, housing, environment and transport. Always a voice of reason and able to connect the dots of our overarching 2050 vision with the realities of legal impacts of developments. I'm looking forward to working more with him in my role.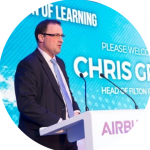 Chris Grier
VP Head of Landing Gear & Fuel Systems Procurement, Airbus
Chris is a mechanical engineer by profession and provides us with the Aerospace perspective on our board. Given Chris' fuel systems procurement remit, it is always heartening to hear about Airbus progress leading on hydrogen aircraft development. With the world's continued reliance on air transport for goods, services, business and family visits, we need zero emissions flight yesterday. I look forward to working with Chris more closely in this and other environmental developments in aviation.
Canon Dr John Savage CBE
Executive Chairman – Bristol Chamber of Commerce & Initiative
Eighteen years ago I sat in a room listening to John speak. Inspired by his personal story, I asked "how can I, as a microbusiness leader, make a difference"? Upon meeting, he later asked me for my story which I duly sent. The next thing I knew I was on the board of a public body and flung into a world where anything became possible. John's record speaks for itself of course, but not many will know how many leaders he has catalysed into taking action for the greater good. I'm only one of many..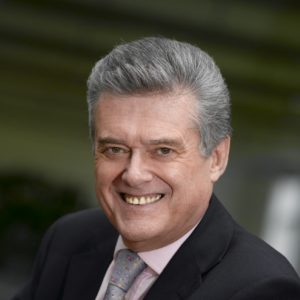 Colin Skellett OBE
CEO, Wessex Water
Colin and I have known each other for many years with various hats on and I've always admired his ability to cut to the heart of matters that matter with his pragmatism, straight-talking and analytical mind. Of course as a scientist by training (chemistry) which makes him enormously stimulating for a physicist like me to bounce ideas off of. When I took on the role he told me "Whatever you do Jaya, make it fun or it's not worth it". I'm on it Colin..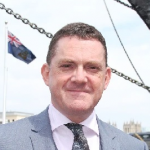 Dr Matthew Tanner MBE
CEO S.S. Great Britain
Matthew is one of our travel and tourism heroes in the city of Bristol and the West of England. Not only does he steer the S.S. Great Britain to be shipshape for the future of tourism mid and post-pandemic, he also is also President of the International Congress of Maritime Museums. Incredibly perceptive and able to navigate complex challenges on the behalf of our Initiative board. I always learn something from our conversations and look forward to learning more, working with him.