Bristol City Council is currently providing accommodation as part of the UK's Afghan Resettlement Programme for 120 Afghans who have been torn away from their homes. Later this week on the 1st April 4pm-8pm at the Mercure Hotel Conference Suite BS1 6SQ, we will be bringing Afghan resettlers and local businesses together for a job fair. We look forward to welcoming the Mayor of Bristol, representatives from the DWP, current Bristol Port Afghan recruits and local businesses/organisations.
The event will provide a platform for employers to engage with candidates and link relevant skillsets to vacancies. Our hope is to provide professional opportunities for all 120 Afghan resettlers that are living in the Bristol area.
It is my strong belief that the South-West community has a responsibility to offer Afghan resettlers opportunities to find peace and security in the UK. The only way we can commit to providing a job interview, job experience or best of all, a job to Afghan resettlers, is through direct leadership from the top. As CEO of The Bristol Port Company, I have been fortunate enough to be able to open our doors to Afghan resettlers.
Earlier this year, we invited two groups of Afghans to Bristol Port to tour the site, learn about job opportunities and have informal interviews. Following this, two new employees were trained and inducted into our Car Trade. The Port offered additional provision, collecting them from their hotel for work every day due to the difficult commute. This successful trial encouraged more Afghans to apply for positions at Bristol Port.
You might be wondering, why is the job fair for 113 Afghan resettlers? Well, at Bristol Port we have now successfully employed 7 operatives – Eisa, Golvazir, Jahad, Khairuddin, Mohammed, Mohamed and Mustafa. Their work ethic is equalled by their gratefulness.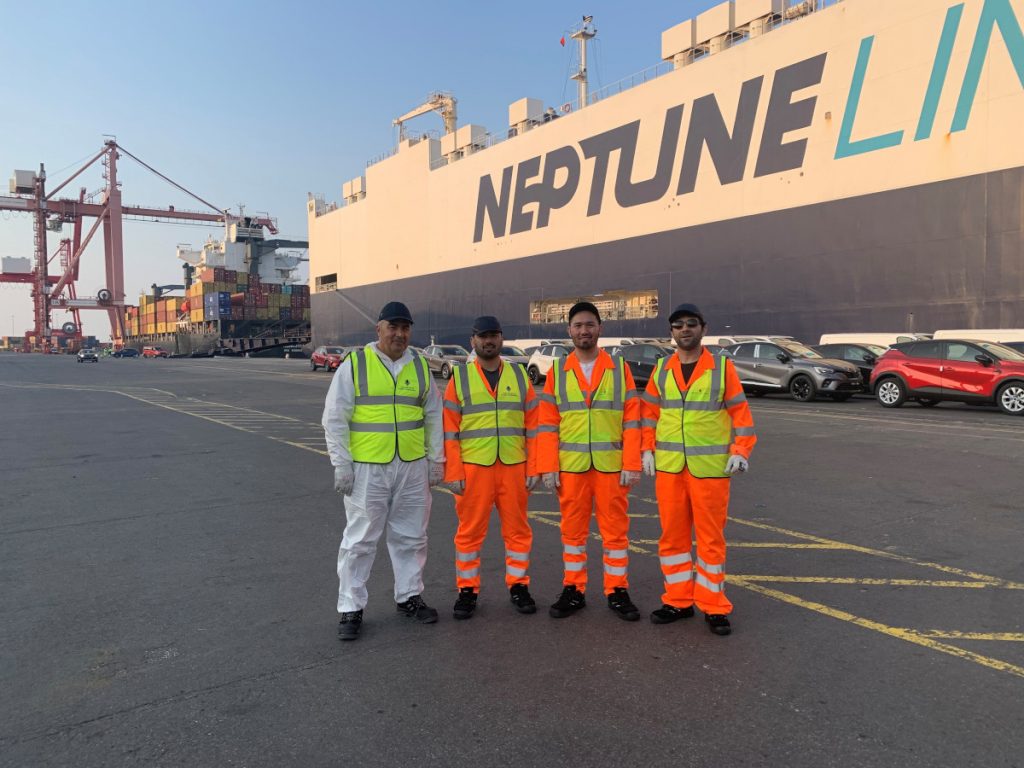 Our Automotive Trade has been busy over the past months, therefore, the influx of new recruits has been particularly helpful. My appeal to the local network of organisations to support the upcoming job fair in collaboration with the DWP will, I hope, further build on what the Port has been able to offer to Afghan resettlers.
There is a personal element in my determination to support Afghans in the local area. I fought alongside the incredibly brave Afghan National Army and Police in 2006/7 in support of Coalition forces. In the summer of 2021 we all witnessed, from the comfort of our homes, the harrowing evacuation scenes from Kabul. The very least we can do, as a Bristolian community, is open-up our businesses to create professional opportunities, ensuring Afghan resettlers have a launchpad for the next chapter of their lives in the UK.
David Brown
Chief Executive Officer
The Bristol Port Company

If you think your business has something to offer at the job fair, whether that be jobs, work experience or professional mentoring, we would be delighted to hear from you. Please email megan.spiers@bristolport.co.uk to get involved.