The 5th May saw the Institute of Chartered Accountants England & Wales (ICAEW) annual dinner finally come back in 2022, after a pandemic-induced hiatus, and a very kind invitation was extended to me to join them, to represent the Bristol Chamber of Commerce. We were hosted at the Bristol Aerospace Museum,
ICAEW President Natalie Binstead introduced the event and made an impassioned appeal for donations to their chosen charity, Bristol-based Grassroots Communities, who excellent work in South Bristol (where I live!).
We were treated to an inspirational speech by Major Tim Peake, European Space Agency astronaut and former International Space Station crew member. I was already motivated to do all I can to protect Planet Earth, but hearing Tim's experience of seeing Earth from Space reaffirmed to me that we need to do everything we can to fix what humanity has broken. Major Peake agreed.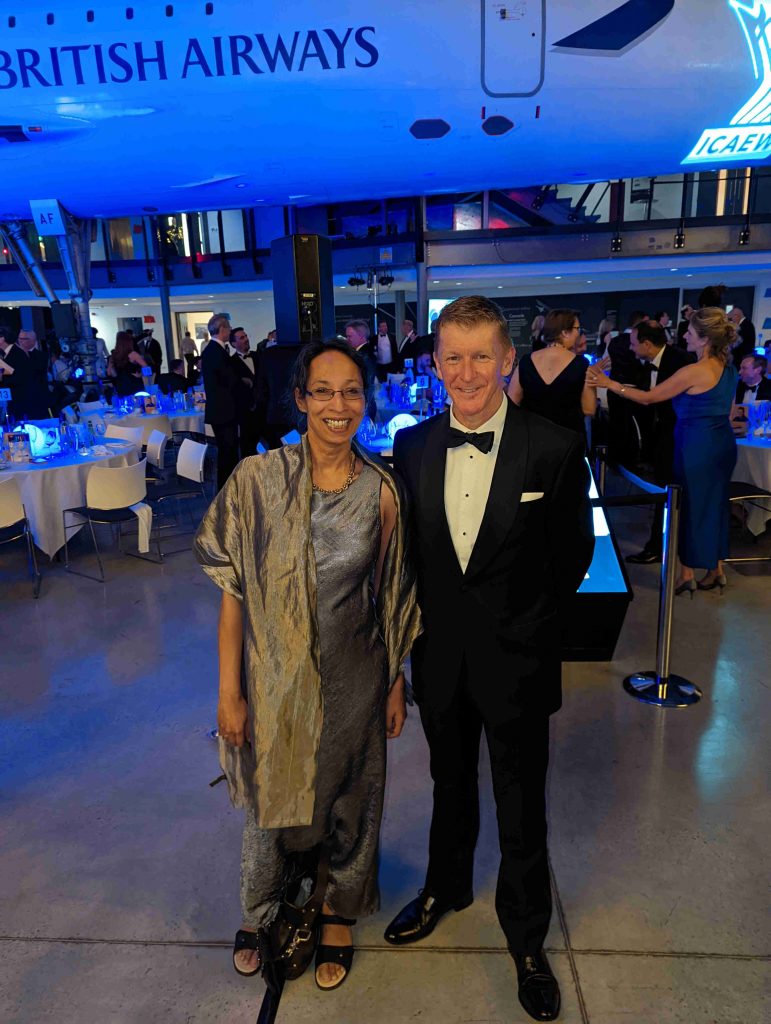 All in all a very good evening with generous hosts and good conversations (thank you Table 4!).